We look forward meeting you at the LogiMAT fair in Stuttgart between March 10th and March 12th, hall 6 at our stand D77. At our stand, Abels & Kemmner and SCT would like to present to you how
to use DISKOVER to increase the automation of your supply chain planning process and
to efficiently master the detailed planning of production (PP/DS) with DISKOVER
Our SCT colleagues will also gladly introduce you to the entire scope of functions DISKOVER SCO and the DISKOVER Supplier Portal provide.
Our consultants will be open to discuss aspects of supply chain optimization with you, from inventory management and supplier integration, sales forecast and material planning to the optimisation of your logistic business model and your product portfolio.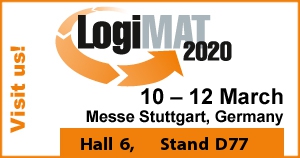 Take the opportunity to gain the information you need to succeed and schedule an individual appointment with us! We will gladly provide you with a free ticket to the LogiMAT trade fair.
Plus, we have two special treats for our visitors: you can choose between the free participation in our Supply Chain Maturity Benchmarking or a free excess stock analysis with inventory benchmarking, using our proven E:S:A: method.
We are looking forward to meet you in Stuttgart!
Top-Image: © Gerd Altmann / Pixabay